Field Notes is a new series of affordable zine titles showcasing photographic projects that explore our relationship with 'place'.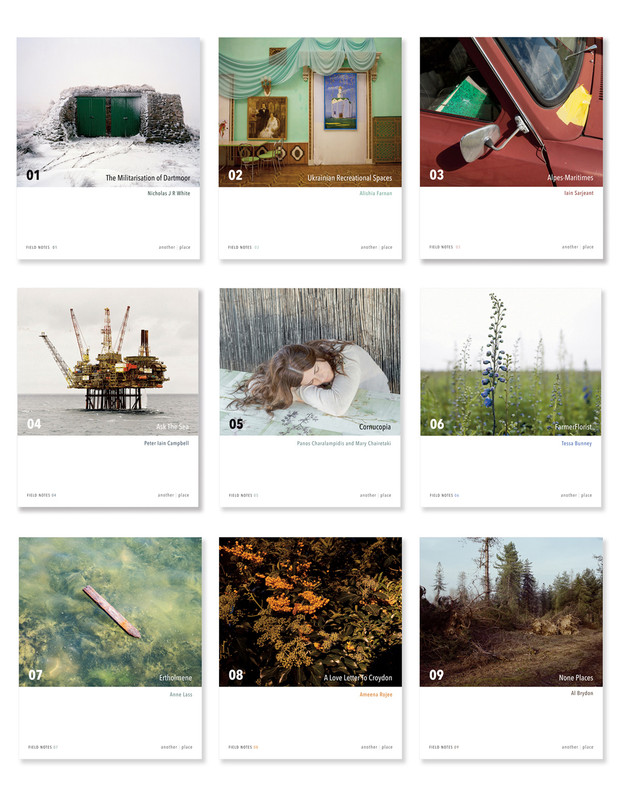 Each zine is 32 pages, 190 x 230mm and released in a limited edition of 100 copies.
We hope to bring out at least one new title every month.
And that's where you fine folks come in!

We are opening Field Notes up for submissions and would love to see your work! See the submission guidelines below for how to send us your work:

SUBMISSION GUIDELINES
We are interested in seeing all styles of work covering a wide range of subjects but under the overarching theme of exploring our relationship with 'place'. But key to this is that we want to see photography projects, not a collection of strong individual images. For examples of the kind of work we showcase, please do take the time to look through our book titles.

As a guideline, each project submitted should consist of around 20-30 images to fit within the format of Field Notes zines. Images should be submitted as low resolution jpg files no bigger than 1200px across (longest side). The images should be accompanied by a short statement about the work. A link to your website would also be useful to give us an overview of your work.

Please send your submission to info@anotherplacepress.com with 'Field Notes Submission' in the subject line.
Please note that Another Place Press is run solely by myself, Iain Sarjeant, and much as I would love to give feedback on every submission received I simply cannot practically do this - so my apologies but only those successful in their application will receive a response. I hope you understand.
All artists published within the Field Notes series will receive £80 and four complimentary copies of their zine.
Thank you in advance for taking the time to submit - we can't wait to see your work!