Field Notes
Field Notes is our series of high quality, affordable zine titles showcasing photographic projects that explore our relationship with 'place'.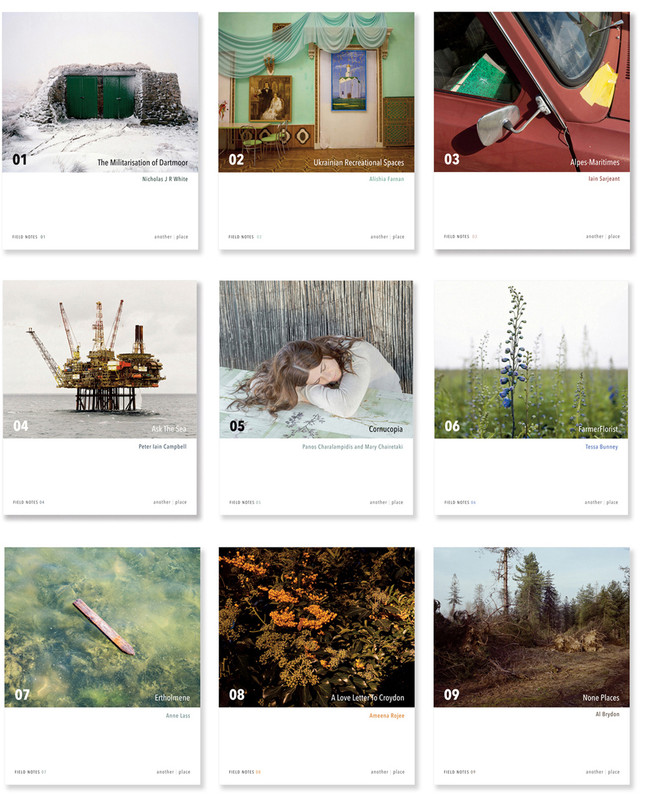 Each zine is 32 pages, 190 x 230mm and released in a limited edition of 100 copies.
We publish around 20 titles every year.
And that's where you fine folks come in!

Around 50% of our Field Notes titles come from submissions and we're constantly on the look-out for projects to feature in the series. If you've got a suitable project we'd love to see it! See the submission guidelines below for how to send us your work:

SUBMISSION GUIDELINES
We are interested in seeing all styles of work covering a wide range of subjects but under the overarching theme of exploring our relationship with 'place'. Key to this is that we want to see photography projects, not a collection of strong individual images. For examples of the kind of work we publish, please do take the time to look through our book and zine titles.

As a guideline, each project submitted should consist of around 20-30 images to fit within the format of Field Notes zines. Images should be submitted as low resolution jpg files at 1400px across (longest side). The images should be accompanied by a short statement about the work. A link to your website would also be useful to give us an overview of your work.

Send your submission to info@anotherplacepress.com with 'Field Notes Submission' in the subject line.
Please note that Another Place Press is run solely by myself, Iain Sarjeant, and much as I would love to give feedback on every submission received I cannot practically do this - so my apologies but only those successful in their application will receive a response. I hope you understand.
All artists published within the Field Notes series pay nothing towards their title, and receive £100 and four complimentary copies of their zine.
Further editions may be released and the artist would again receive £100 and four complimentary copies for each edition.

Thank you in advance for taking the time to submit - we look forward very much to seeing your work!